The Oregon Public House has partnered with the City Repair Project through their Charity of the Day program to offer free activities and mini-workshops from 12-6pm and live music from 6-9pm on Earth Day, April 22. A portion of all food and beverage sales will benefit City Repair and their annual placemaking event, the Village Building Convergence. Come for lunch or dinner or for specific offerings from our soon-posted schedule. Let us know you're coming (and invite your friends) on our Earth Day FB event page.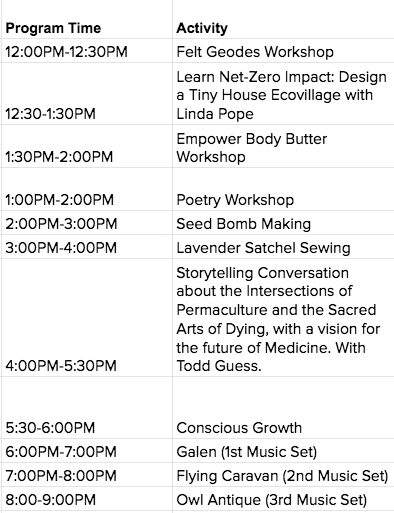 The venue is family-friendly and daytime activities will have offerings for children. Coloring contest winners in 2 age categories will earn a cob-oven pizza party for 6 friends at Jean's Farm. We'll have a Sidewalk Plant Sale. Free plants will also be offered.
The evening will be highlighted by a full set from Galen Hefferman (6pm), Flying Caravan (7pm) and Owl Antique (8pm). We heard a rumor that Flying Caravan will perform a first-ever all-strings line-up featuring a new cellist in the group (fingers crossed it's true!) And Owl Antique, led by Trent Price, promises to get your bum shaking.
The Oregon Public House is located at 700 NE Dekum Street. The first non-profit pub in the U.S., OPH highlights Portland-area charities to receive a portion of proceeds and to date has raised $97,000 for these causes. City Repair was a good fit for the Charity of the Day that coincided with Earth Day, and plans to work some placemaking magic to make the already-beautiful pub into an even warmer and more vibrant community space.
Come by for just a pint, a workshop, lunch or dinner with the family, music out with friends, or all of these, and leave having supported an a non-profit approaching 23 years of dedicated service to the Portland community to bring accessibility and practicality to treating every day like Earth Day!
And don't forget to mark your calendars for the 2019 Village Building Convergence, happening all across Portland from May 31-June 9. This year's placemaking projects will include around 15 Intersection Paintings and many opportunities to learn natural building and ecological landscaping methods. The project link will be posted here when it is available. Check out FB Event Page for the VBC.