On a cold yet cozy Saturday morning, a garden workparty was convened by Portland's Urban League, an affordable housing non-profit PCRI, and placemaking activist group the City Repair Project, at the Urban Harvest Garden in the historically Black neighborhood of Albina. Volunteers were invited from around the community, as well as from the Portland State (PSU) Student Community Engagement Center, who had a day of service already scheduled. The purpose of the workparty was to harvest the summer's abundance and prepare winter growing veggies, while connecting interested folk to the garden.
Run on a collective model, stewards of the garden help when time allows and harvest when in need. Facilitated by the Urban League, the Urban Harvest Garden is to be a space for African Americans and low-income folks to obtain healthy food access. PCRI, which has housing in the neighborhood and serves primarily people of color, has been collaborating with the garden to connect residents to the space, while City Repair has been supporting design and donation gathering.
Filled with snacking and laughter, the workparty was successful in preparing for the winter with some open space to play around with. Discussions during the work led to visions of creating an African herb garden for folks to explore traditional roots and to foster culturally appropriate health care.
The harvested bounty was spread out to neighbors and then left overs went to a food pantry at a PCRI community center.
If you're interested in helping or in using the garden, stay connected with the site coordinator Laquida at l_landford@yahoo.com, and check out the space at N. Albina Street and N. Beech Street. More workparties, visioning, and community resilience to come!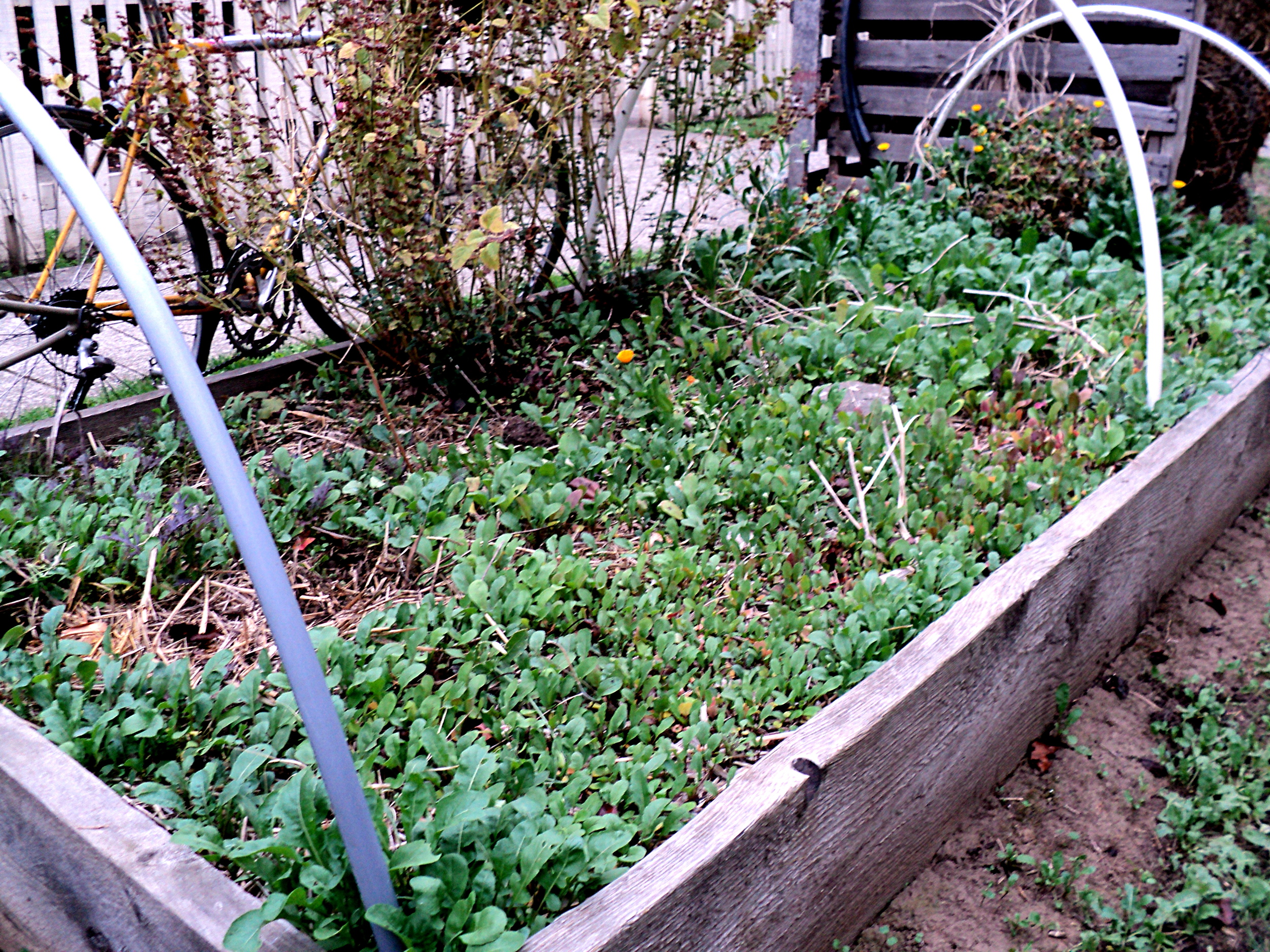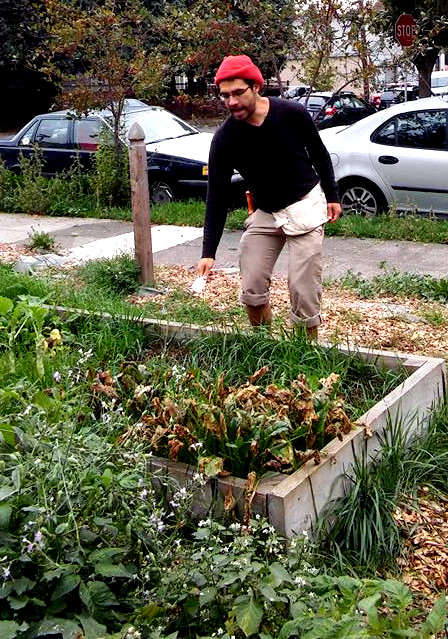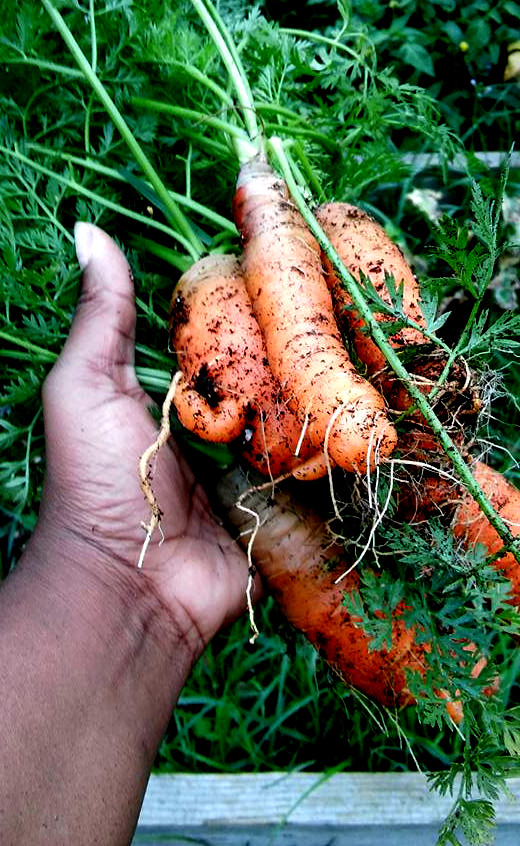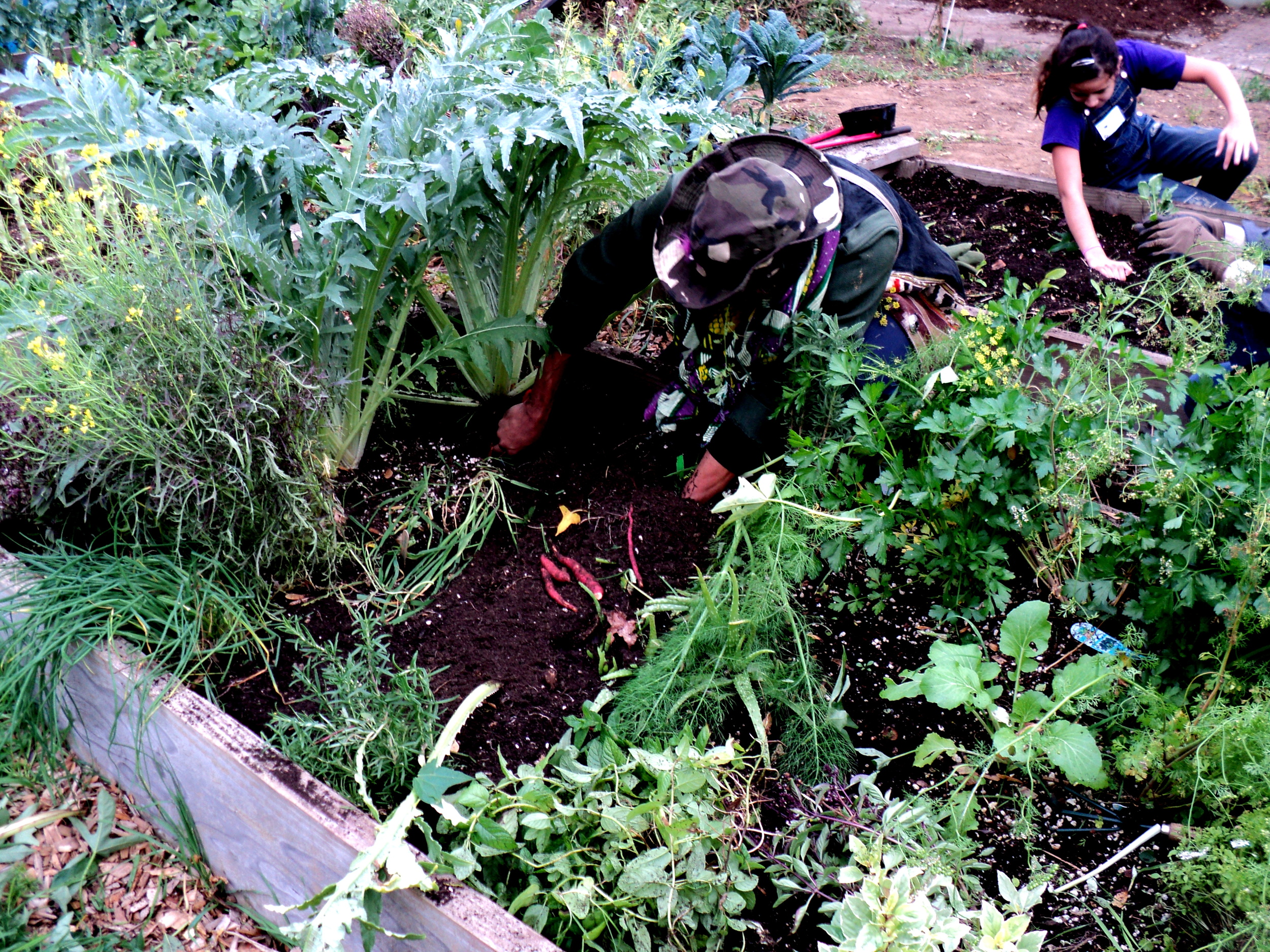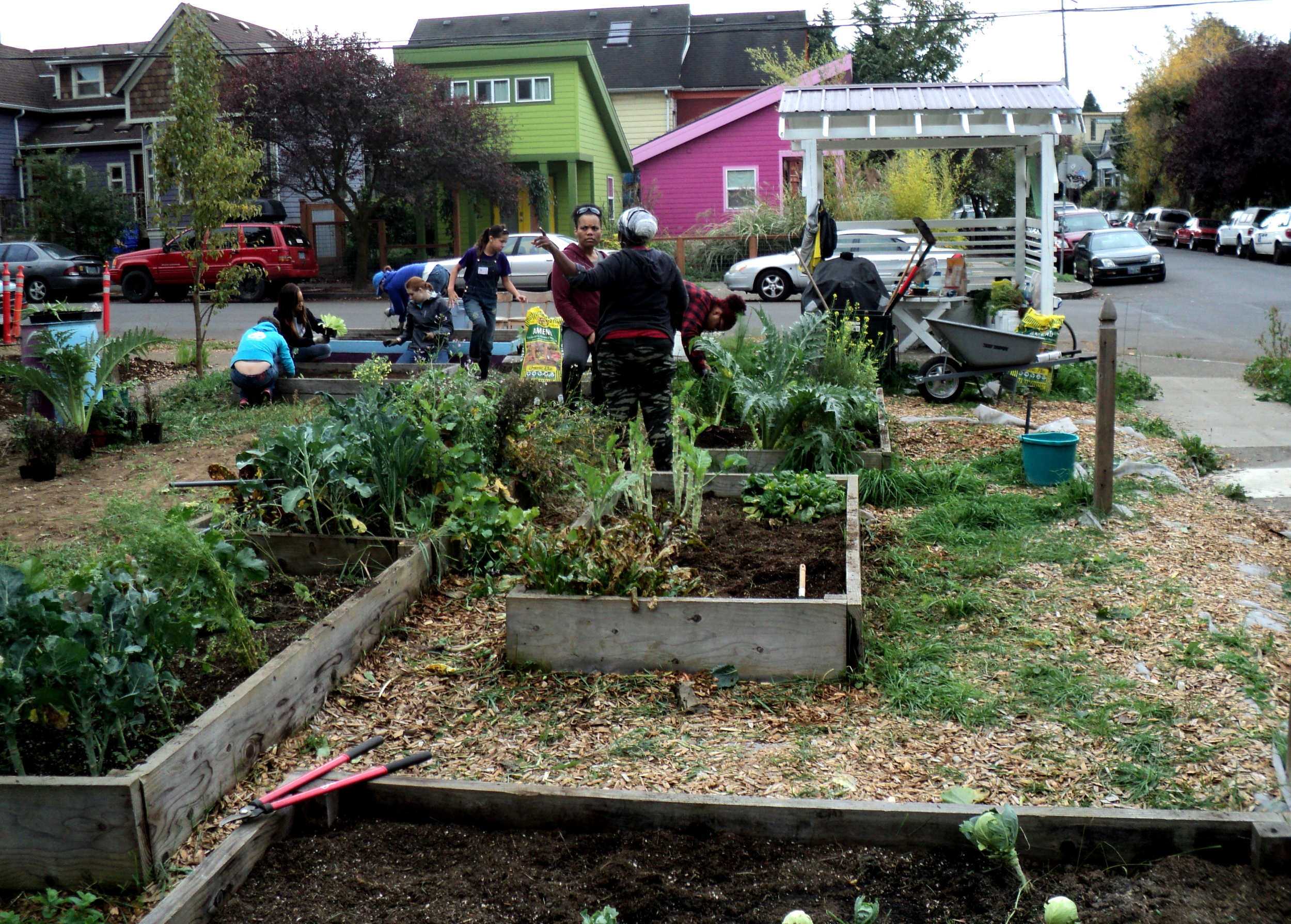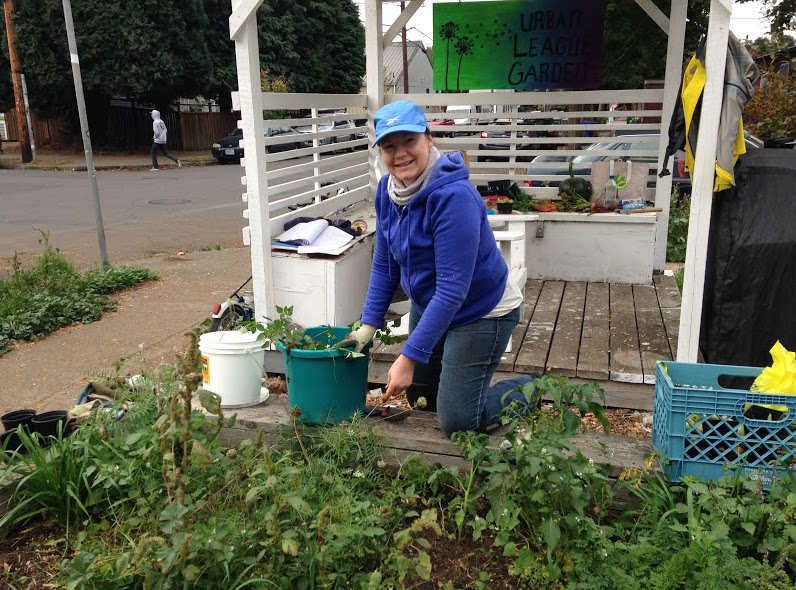 Photos courtesy of Laquida Landford, Kirk Rea, and Melia Techoner.