"What if the paradigm transforms from either/or to that and more?" asked Kelli, who identifies as a migratory pollinator doing work in regional economic development. Kelli presented on the first night of the 4th annual SE Permaculture Convergence (3/20-3/22), discussing her work with ecological art, intertwining aesthetics with habitat creation for pollinators. Brian Lacy added to the presentation, illuminating different contexts of why pollinators are declining, such as hybridized plants that don't produce nectar and nerve agents applied to nursery plants. Besides the struggles, Brian shared creative ways to support bees, as well as the complexity of the situation in that there are different species that visit different flowers at different parts of the year.
The second day of the convergence started off with a PERMABLAST! Permaculturalists gathered to work together to plant pollinator habitat on two dozen properties around the Planet Repair Institute, doing instant design and collaborating with the residents. After the planting, participants of the convergence facilitated or taught various breakout sessions including themes of ecological art making, permaculture and city policy, Placemaking strategiesfor post-disaster areas, and facilitator's improvisation. The day ended with a potluck, music, and time for participants to swap seeds and plants to take home.
The third day of the event occurred at permaculture homstead Foster Village and was a work day to co-design new environmental systems, such as grey water, and to activate the work.
Permablast Slideshow: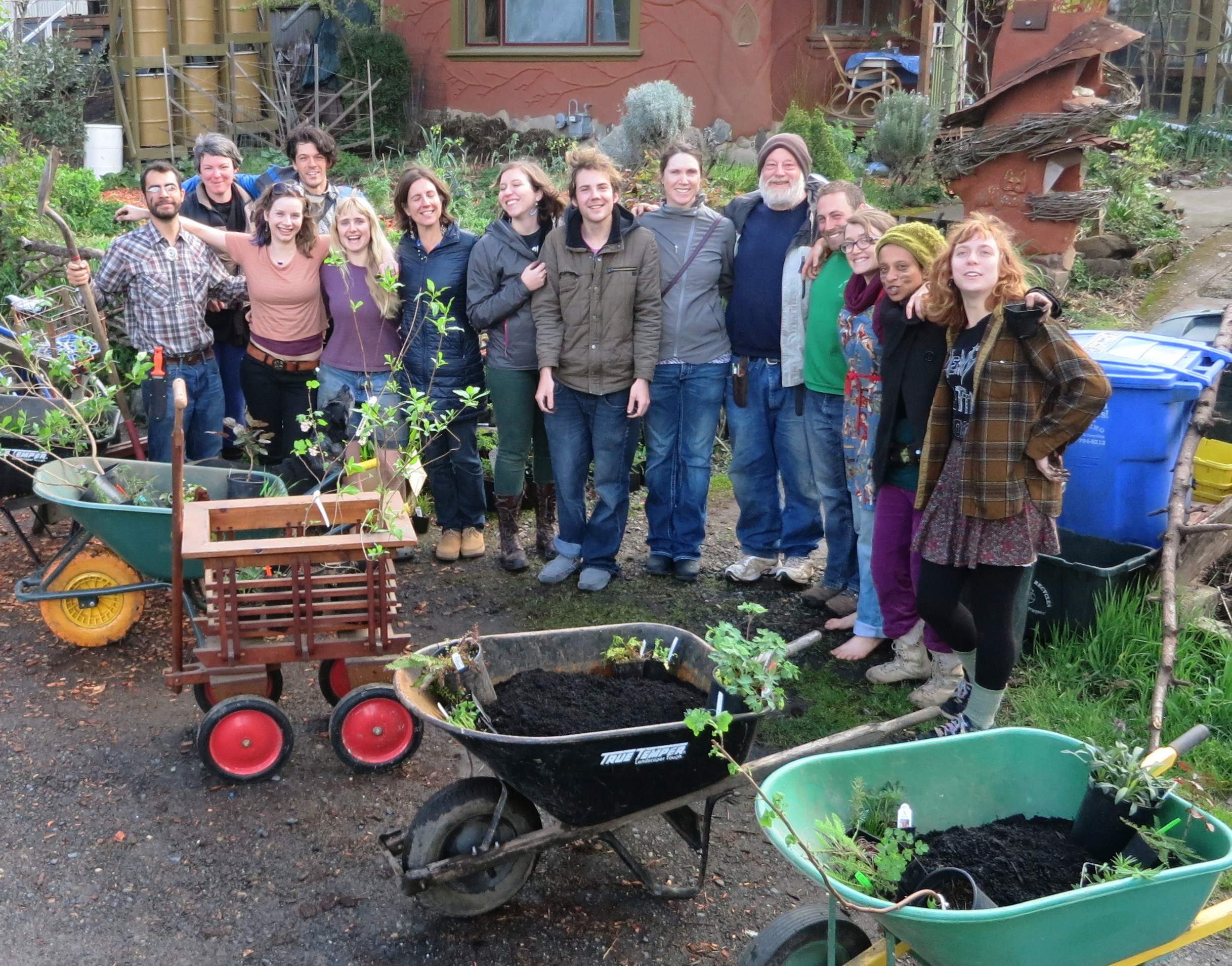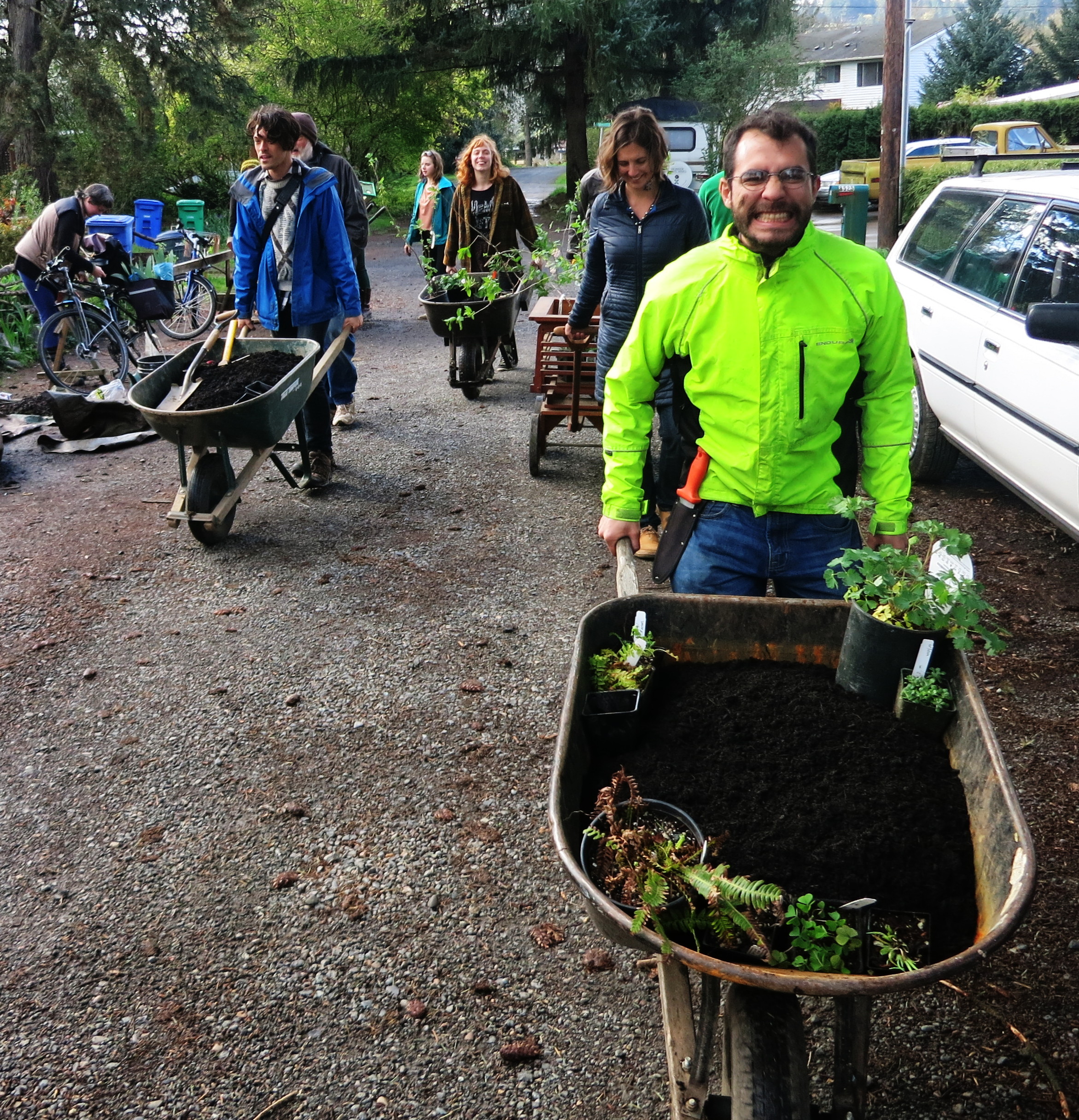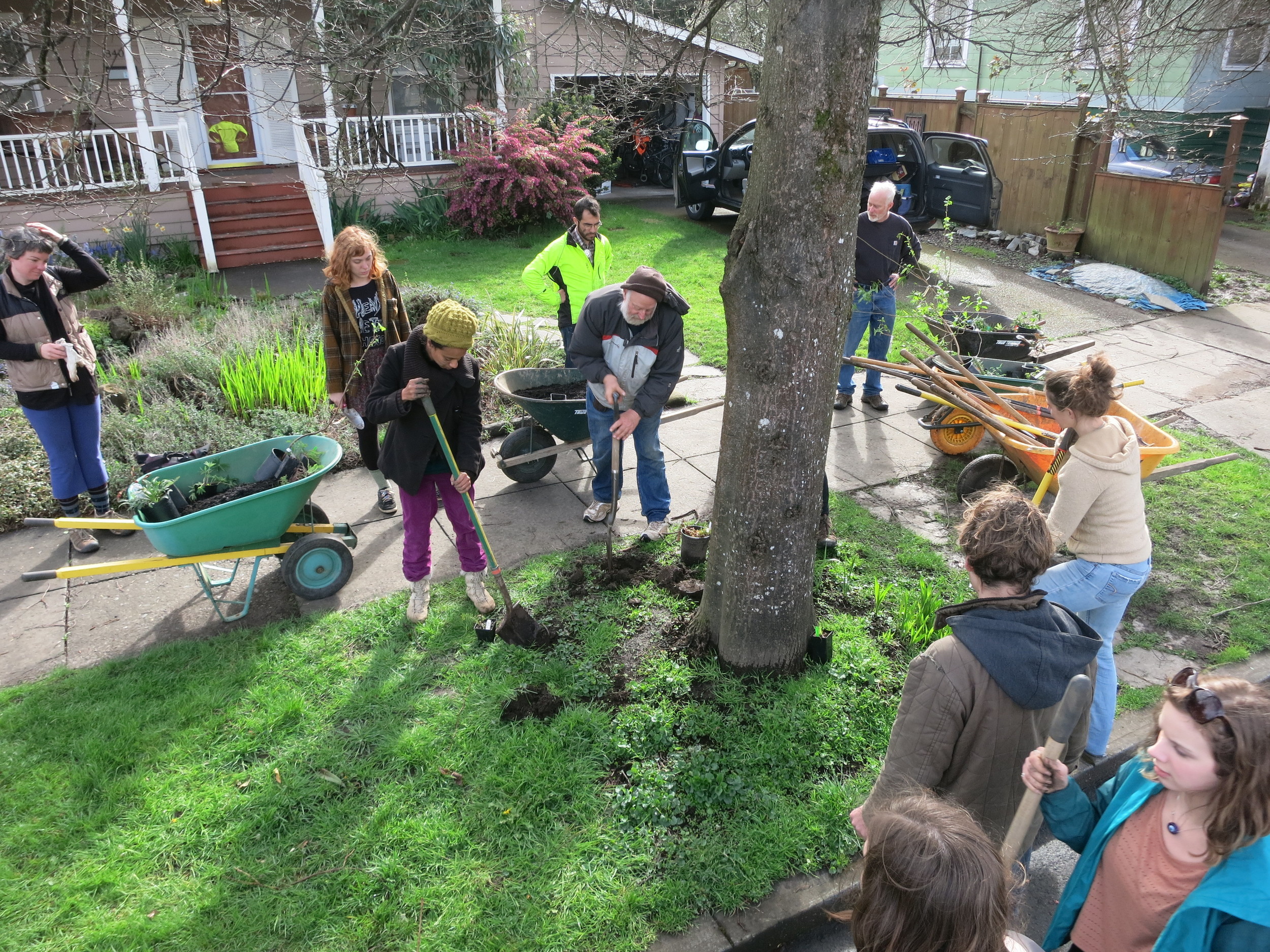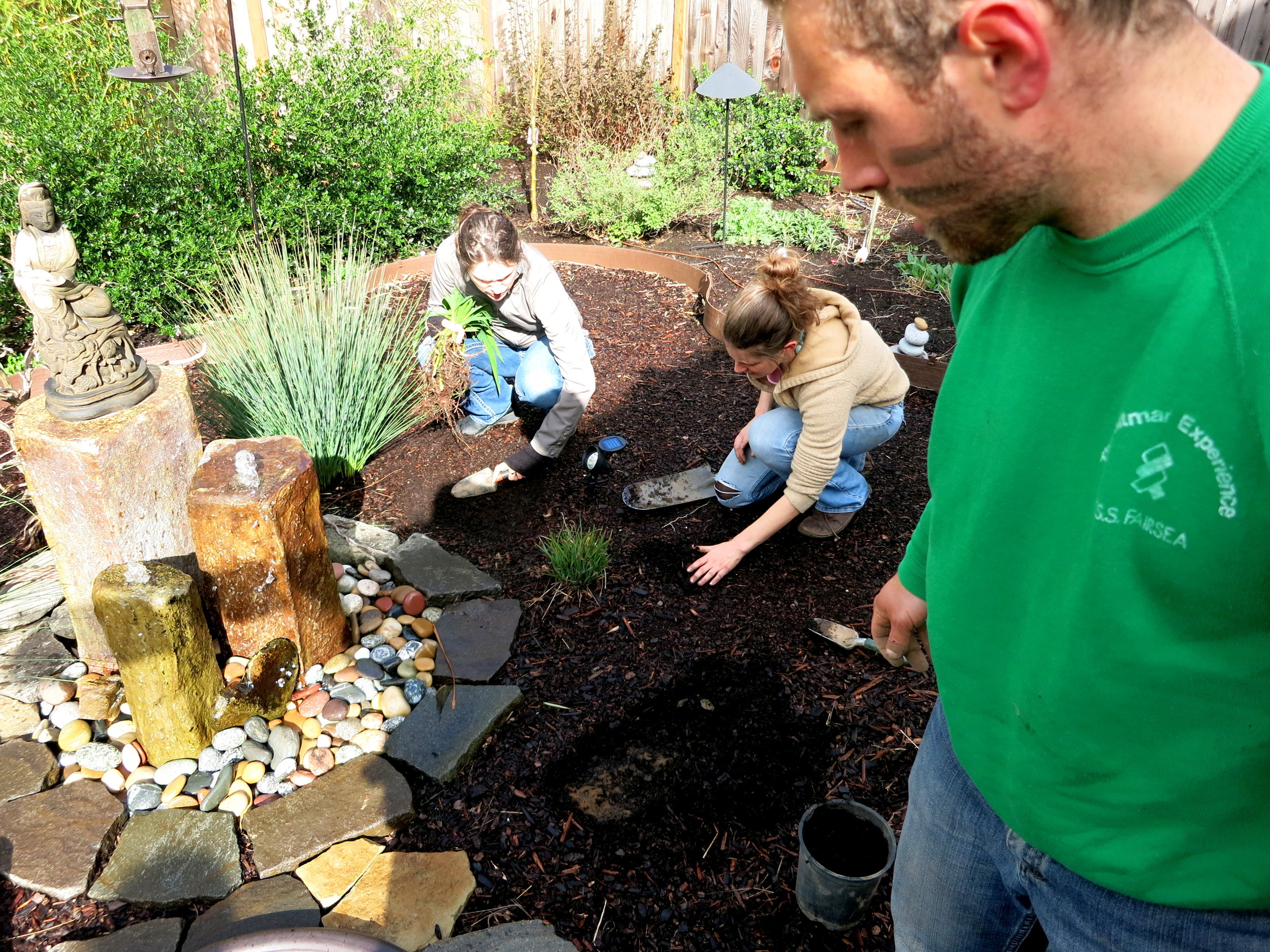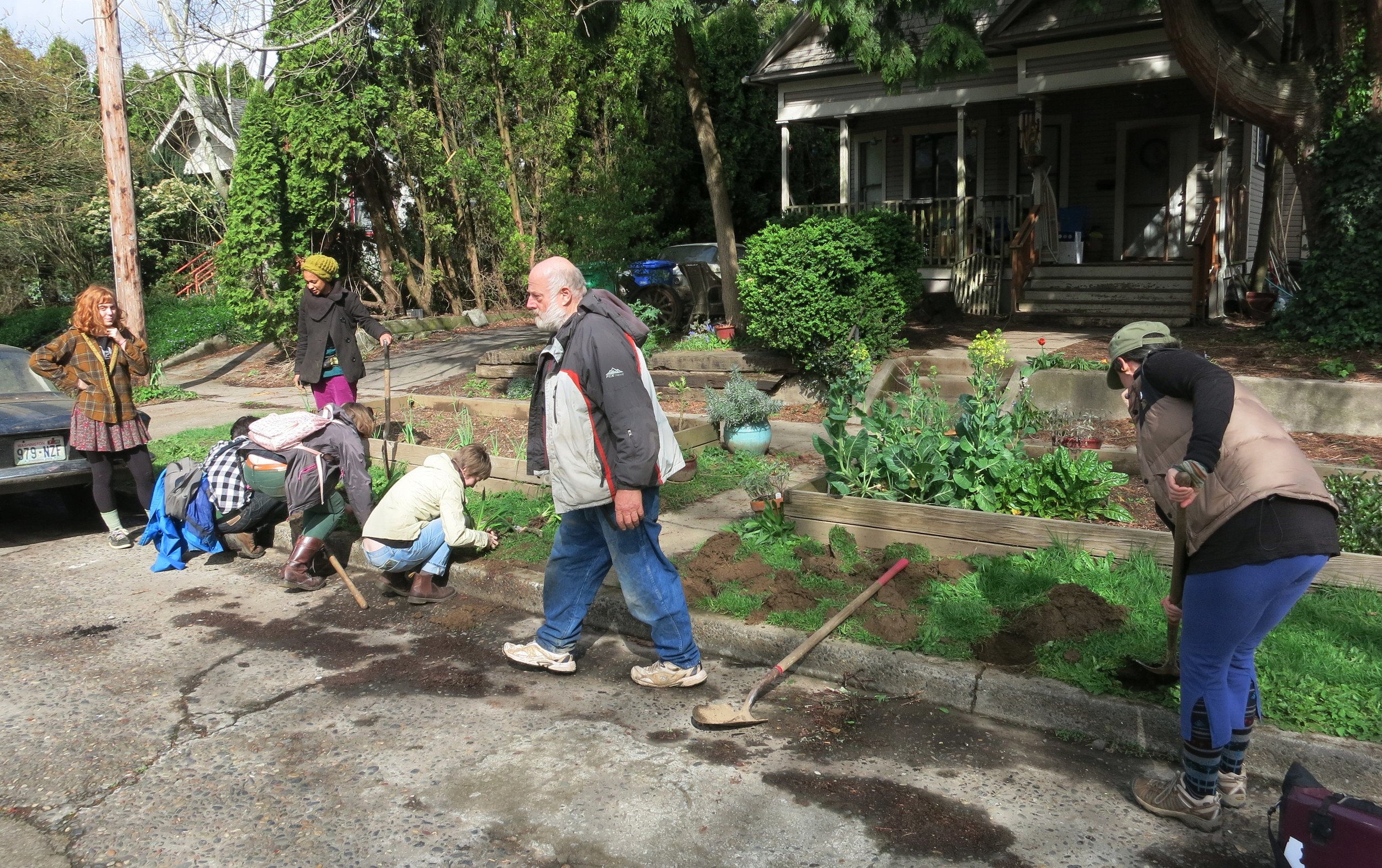 Ecological Art Slideshow: